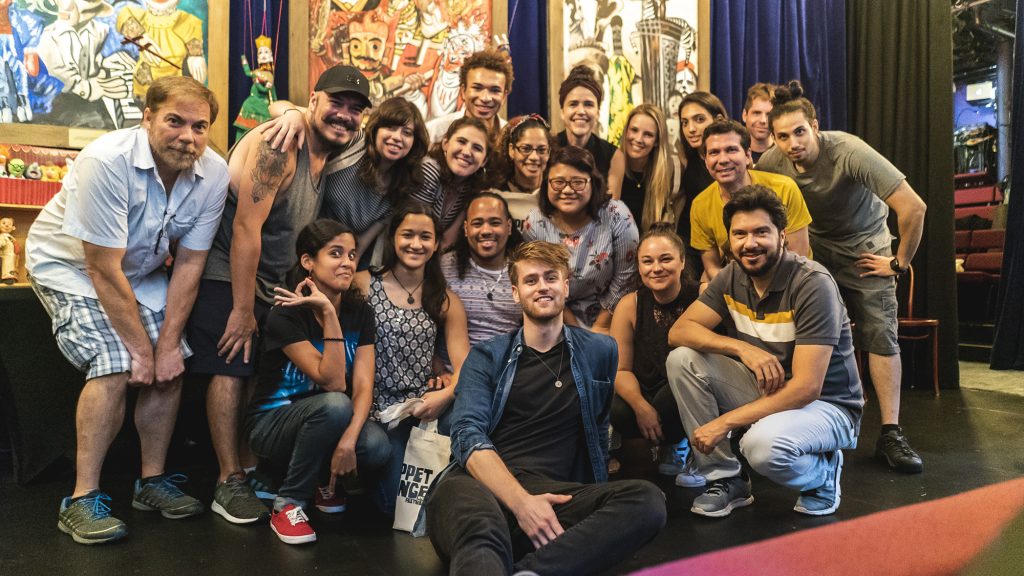 SEA seeks motivated interns to support our Administrative and Executive staff with our general audience performances, educational arts and theater programs and special arts and cultural events/festivals for the community.
The Society of the Educational Arts, Inc. (SEA), a Bilingual Arts-in-Education Organization and Latino Theatre Company for Young Audiences, is dedicated to the empowerment and Society of the Educational Arts, Inc. educational advancement of children and young adults. SEA creates educational theater and arts programs specifically designed to examine, challenge and create possible solutions for (SEA) current educational and social issues affecting our communities. Additionally, SEA produces multicultural events and festivals each year for the community celebrating culture and art.
INTERNSHIP PROGRAM
Art Administration & Operations Internship: Interns will assist in marketing, press, development, social media, event/performance coordination as well as other tasks related to the current educational and community programming including overall operations.
Production Assistant: Interns will have an opportunity to gain insight into the many aspects of the production process. Interns will assist SEA's Technical Director with our in-house and virtual performances and special events. Additionally, interns will support the Technical Staff with the coordination and preparation for theater rentals. Depending on the schedule, Interns may receive some training in theatrical lighting, sound and carpentry.
Client engagement: It will be in charge of keeping a list of private donors up to date. They will send thank you letters and invitations to special events. It will keep track of the Planet SEA membership program and assist in coordinating activities for this group. He will assist in marketing efforts and any other initiatives required by his supervisor.
Graphic Design: Interns will assist the Art Director in the design of our marketing and promotional artwork for our educational arts and theater programs, community events and general audience performance. Must be knowledgeable in Photoshop, Illustrator and InDesign.
Development Assistant (Grant Writing/ Fundraising): Interns will support the Executive staff with current fundraising and grant writing efforts as well as identify prospective grants to which we may submit applications seeking support of our arts, cultural and educational programs.
Translation – Writing: Interns will translate various literary and theatrical documents, including but not limited to: a dissertation, children's books and theater production scripts. The dissertation and children's books are intended for publication. Translation will be done from English to Spanish and Spanish to English.
Social Media Intern: Intern will work to enhance the company's current social media efforts and create new social media portals to market upcoming performances and events. Will improve current social media visibility, attract new audience members and maintain social media pages to represent current programming. Interns will work closely with Facebook, Twitter, Instagram and iContact and will assist staff in promoting our fundraising campaign through social media platforms.
Marketing & Public Relations: Intern will assist in all aspects of marketing, publicity, advertising, merchandising and community outreach initiatives used to promote our Theater, performances and community events. Will work with press, schools, community organizations and other affiliates to market our performances for general audiences, school related programs and free community events.
QUALIFICATIONS
Interns should be familiar with Microsoft Word and Excel as well as Google Suite/Drive. We are looking for interns who are motivated, flexible, committed, and have an interest in the arts, arts administration and/or the non-profit industry.
Interns must be able to multitask, prioritize tasks, communicate efficiently and work well in fast-paced, high pressure environments. A positive, enthusiastic attitude is a must. Spanish-speaking is a plus, but not mandatory.
SCHEDULE
Interns will create their schedule with the Managing Director. All internships are unpaid. Internship duration is between 3 to 6 months.
BENEFITS
An internship at SEA offers a comprehensive introduction to the non-profit art world and can provide meaningful professional development to a committed and motivated individual. SEA will work with you to complete paperwork for school credit, if so desired. This is a unique opportunity to gain experience in a fast-paced, non-profit arts-in-education organization serving children, youth and families throughout NYC.
TO APPLY
Email a resume and cover letter to J. Edgar Mozoub: emozoub@teatrosea.org