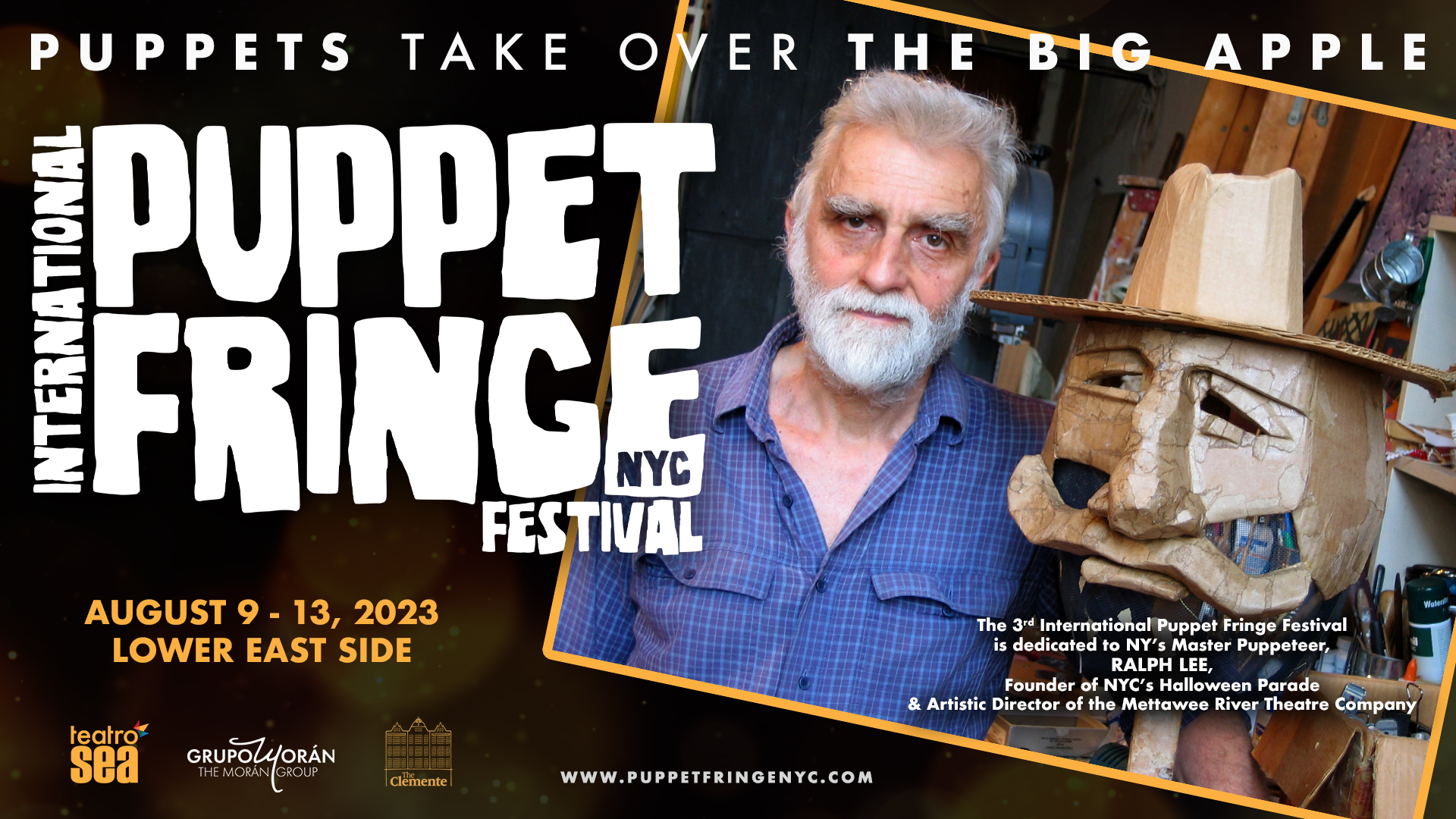 3rd International Puppet Fringe Festival
The International Puppet Fringe Festival, New York's only international fringe festival dedicated to puppetry, returns August 6th, 2023, and will once again feature performances by leading puppet makers and troupes from around the world. Organized by Teatro SEA, Grupo Morán (The Morán Group) and The Clemente Soto Velez Cultural & Education Center, the festival is currently seeking applications from puppeteers and troupes for the 2023 festival, with applications due by February 15, 2023.
Following the sensational success of the 2021 and 2018 festivals, and the inaugural Puppet Week NYC, Puppet Fringe 2023 will honor rich puppetry traditions and talented puppeteers, including an award for the founder of the Village Halloween Parade, Ralph Lee. Lee is known for his visionary, surreal, life-sized puppets that have become a feature of New York City's parades, theaters, and public celebrations. In honor of Lee's vast contributions to the puppetry arts, the 2023 Puppet Fringe Festival theme will be "Halloween in August," featuring spooky and silly puppets that celebrate this beloved holiday.