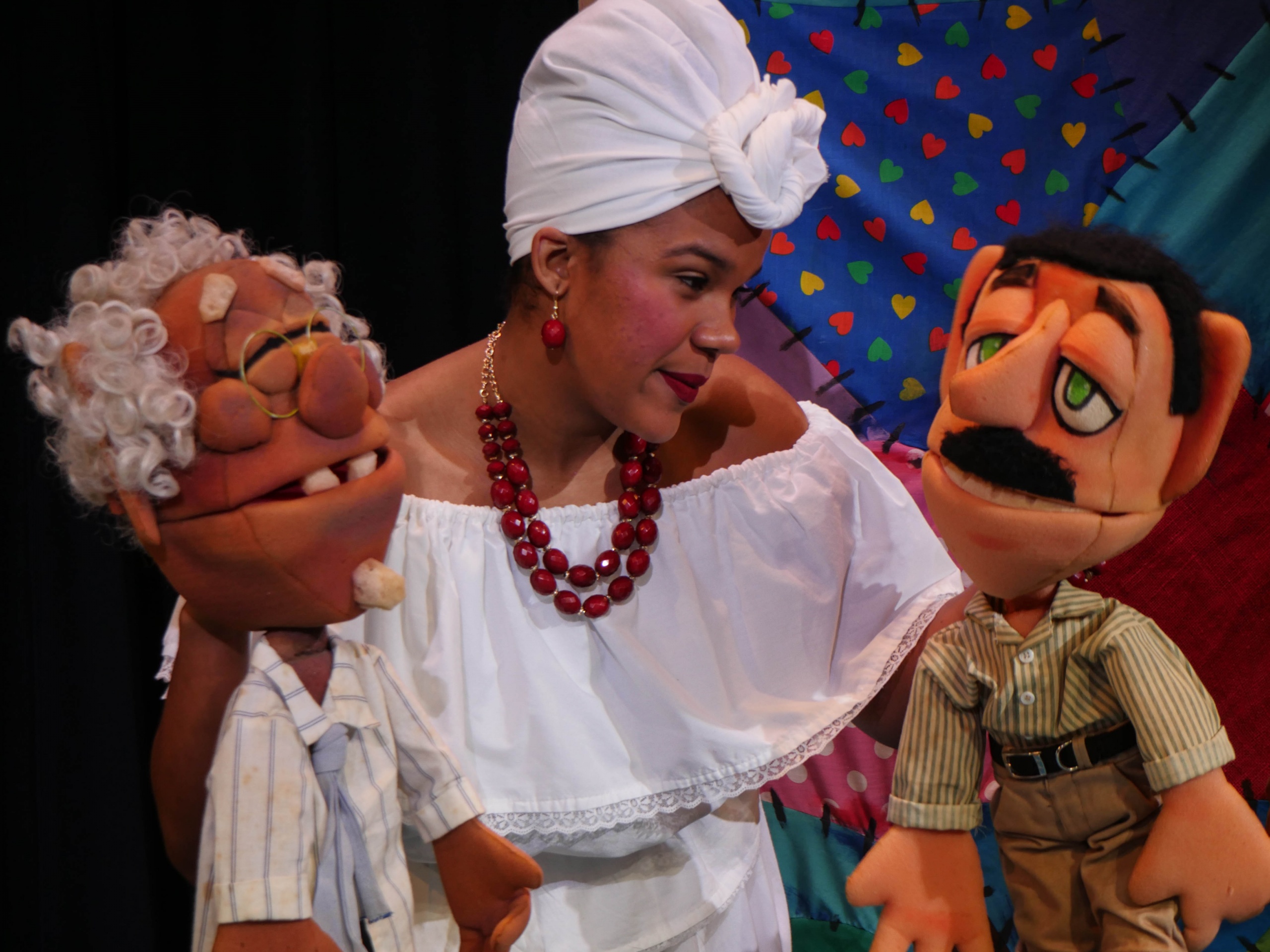 Pedro Animal Falls in Love
This comical folktale from the Dominican Republic tells the story of a simple, fun-loving young man who is crazy in love with a neighborhood girl. Our humorous, interactive puppet play integrates audiences into the story in order to help Pedro win the hand of his true love.
Recommended for Pre-K to 4th Grade. Performed in Spanish or bilingual.
Esta comedia folklórica de la República Dominicana cuenta la historia de un joven humilde y cariñoso que se enamora locamente de una joven en el vecindario. Con un sentido del humor y aspecto interactivo, nuestra obra de títeres logra integrar a la audiencia con el desarrollo de la historia para poder ayudar a Pedro a ganar el corazón de su amor verdadero.
Recomendada para estudiantes de Pre-K al 4to grado. Versión en Español o Bilingüe.