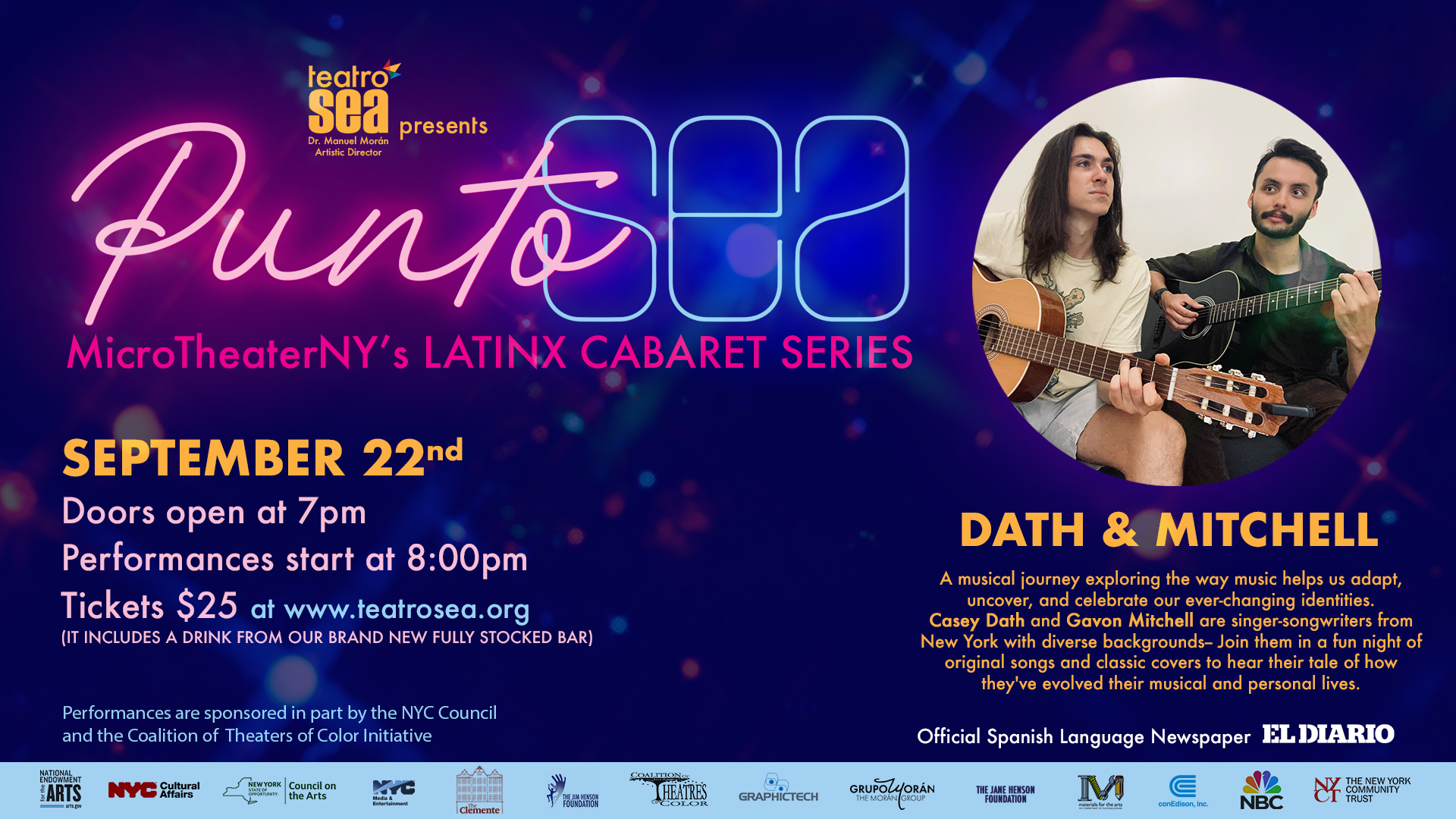 Punto SEA – Dath and Mitchell
A musical journey exploring the way music helps us adapt, uncover, and celebrate our ever-changing identities. Casey Dath and Gavon Mitchell are singer-songwriters from New York with diverse backgrounds– Join them in a fun night of original songs and classic covers to hear their tale of how they've evolved their musical and personal lives.
Punto SEA is a new intimate venue within Teatro SEA. This new space is dedicated to a variety of acts, including: cabaret, burlesque, poetry, music, performance art and stand-up. Punto SEA is a flexible space with capacity for 25-35 people, equipped with a full bar and food offerings.
Doors open at 7PM, show begins at 8PM!