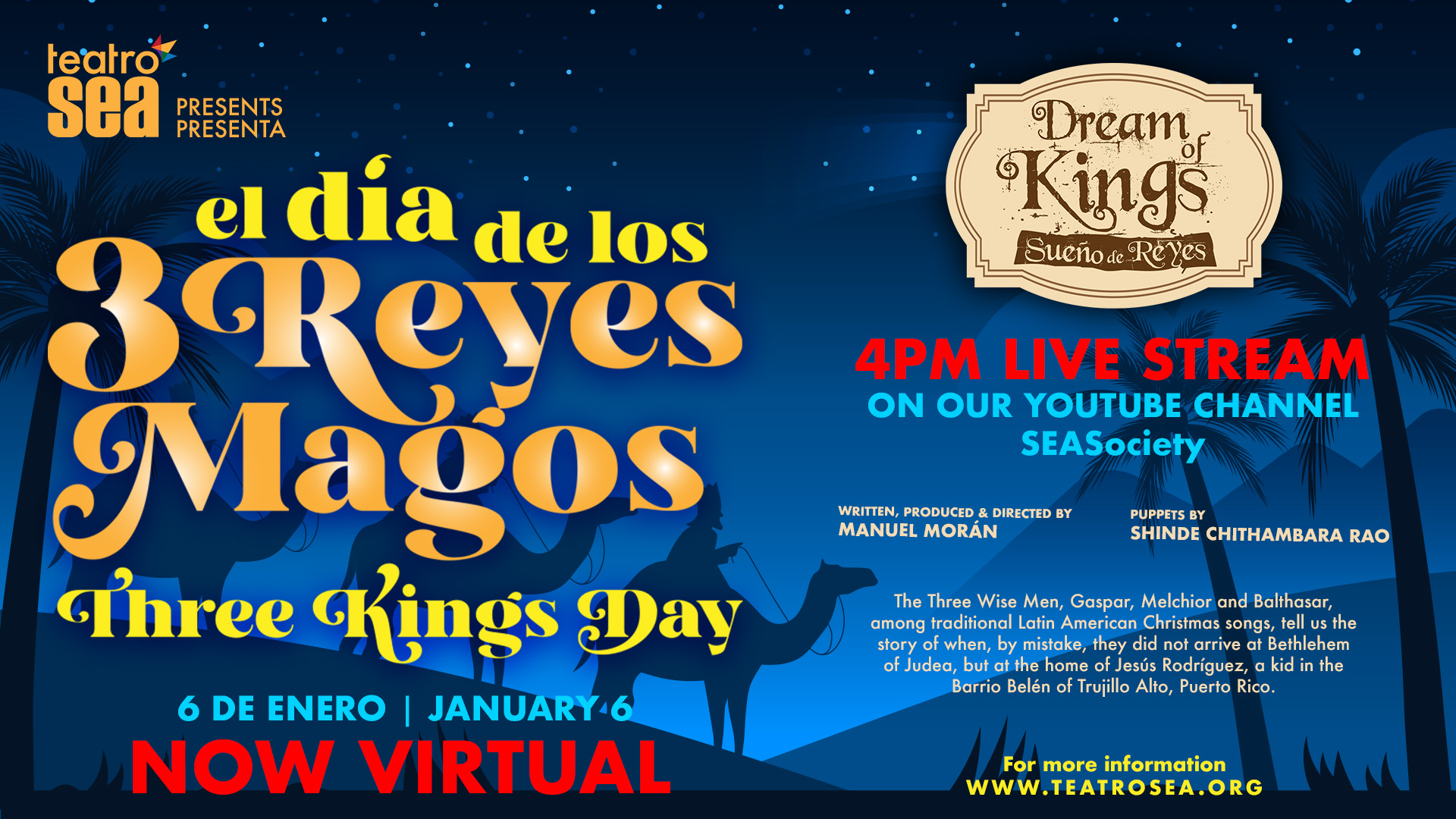 Teatro SEA's Three Kings Day festival
For the safety of our patrons and cast, Teatro SEA's Three Kings Day festival is going virtual again this year. Our annual celebration has been a staple of the holiday season for more than two decades. Beginning at 4pm ET on January 6, celebrate Three Kings Day from home and stream Teatro SEA's new theater production, Sueño de Reyes / Dream of Kings, on Youtube. Local families can also stop by 107 Suffolk Street for an outdoor photo opp with giant puppets of the Three Kings. Teatro SEA's annual toy giveaway will also move forward again this year with the help of local partner organizations.
Additional live performances of Dream of Kings are on hold at this time, but the stream will be available to watch through Sunday, January 9 at midnight. Happy holidays!
About Sueño de Reyes / Dream of Kings:
The Three Wise Men, Gaspar, Melchior and Balthasar, among traditional Latin American Christmas songs, tell us the story of when, by mistake, they did not arrive at Bethlehem of Judea, but at the home of Jesús Rodríguez, a kid in the Barrio Belén of Trujillo Alto, Puerto Rico.