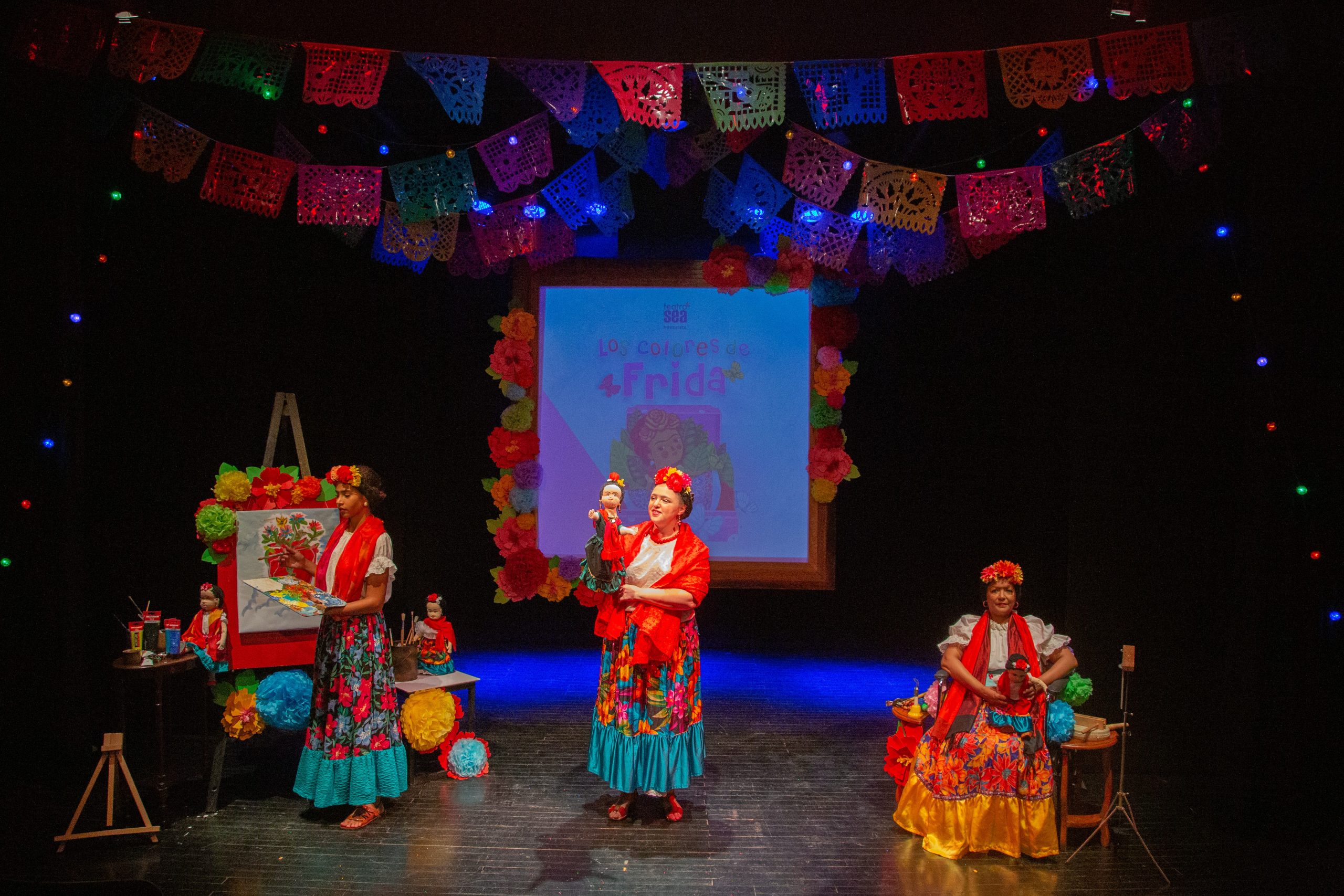 The Colors of Frida/Los Colores de Frida – Greenwich, CT
A bilingual, one-woman show about the great Mexican painter Frida Kahlo, which combines storytelling, music, visual arts, puppets and audience participation.
Recommended for Pre-K to 4th Grade. Performed in Spanish or bilingual.
Un espectáculo unipersonal bilingüe sobre la gran pintora mexicana Frida Kahlo, que combina música, arte visual, narración de cuentos, títeres y la participación del público.
Recomendada para estudiantes de Pre-K al 4to grado. Versión en Español o Bilingüe.
This is a private event for a School – if you would like your school to come to TeatroSEA let your teacher know!
We would love to share the magic of theatre with you – plan your next Birthday Party or Private Event with TeatroSEA! For more information you can contact us directly at sales@teatrosea.org or by calling 212-529-1545.
Este es un evento privado para una escuela  – si deseas que su escuela venga a Teatro SEA ¡hágaselo saber a su maestro!
Nos encantaría compartir la magia del teatro contigo – ¡planifica tu próxima fiesta de cumpleaños o evento privado con TeatroSEA! Para obtener más información, puede comunicarse con nosotros enviando un correo electrónico a sales@teatrosea.org o llamando al 212-529-1545.