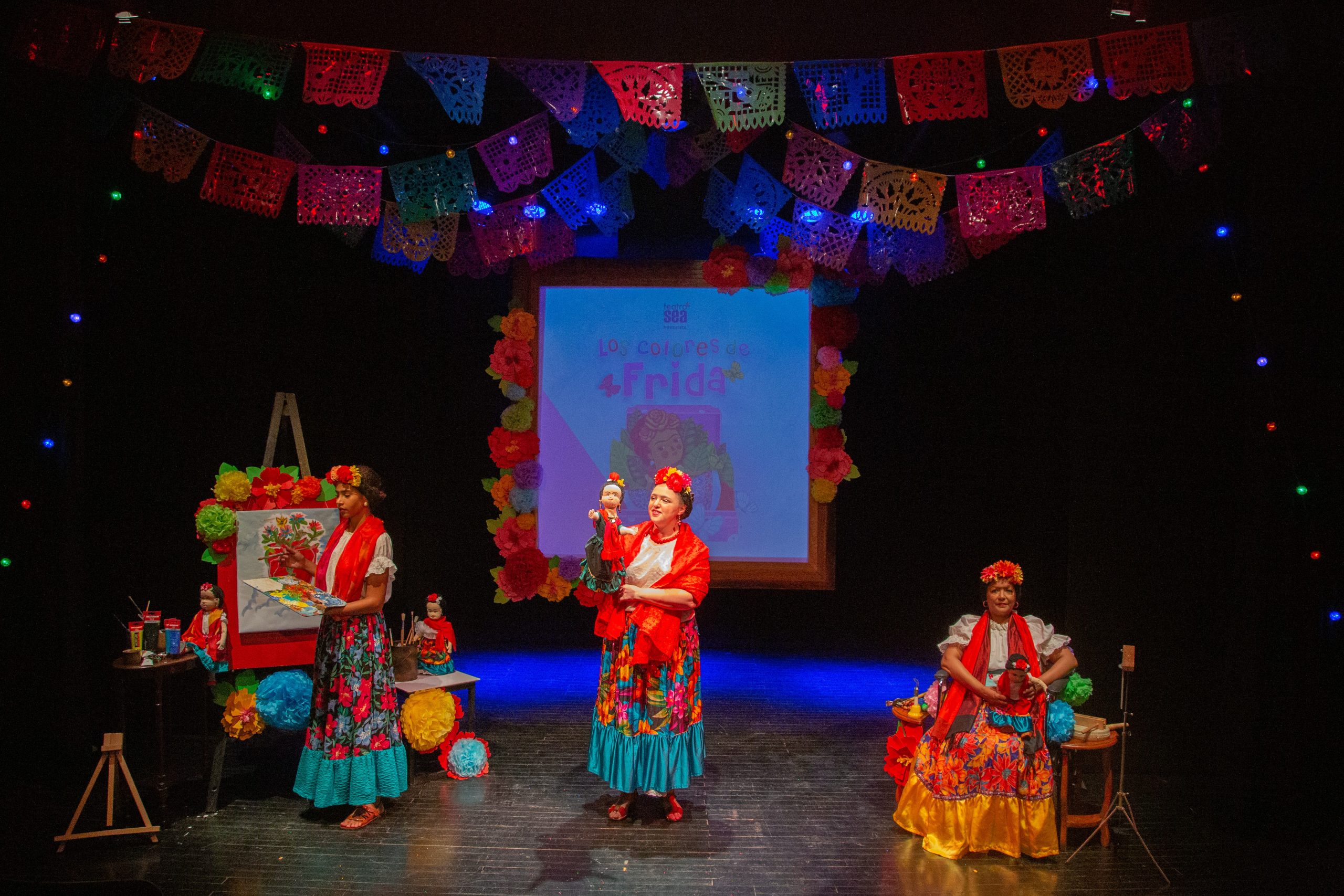 The Colors of Frida/Los Colores de Frida
A bilingual, one-woman show about the great Mexican painter Frida Kahlo, which combines storytelling, music, visual arts, puppets and audience participation.
Recommended for Pre-K to 4th Grade. Performed in Spanish or bilingual.
Un espectáculo unipersonal bilingüe sobre la gran pintora mexicana Frida Kahlo, que combina música, arte visual, narración de cuentos, títeres y la participación del público.
Recomendada para estudiantes de Pre-K al 4to grado. Versión en Español o Bilingüe.