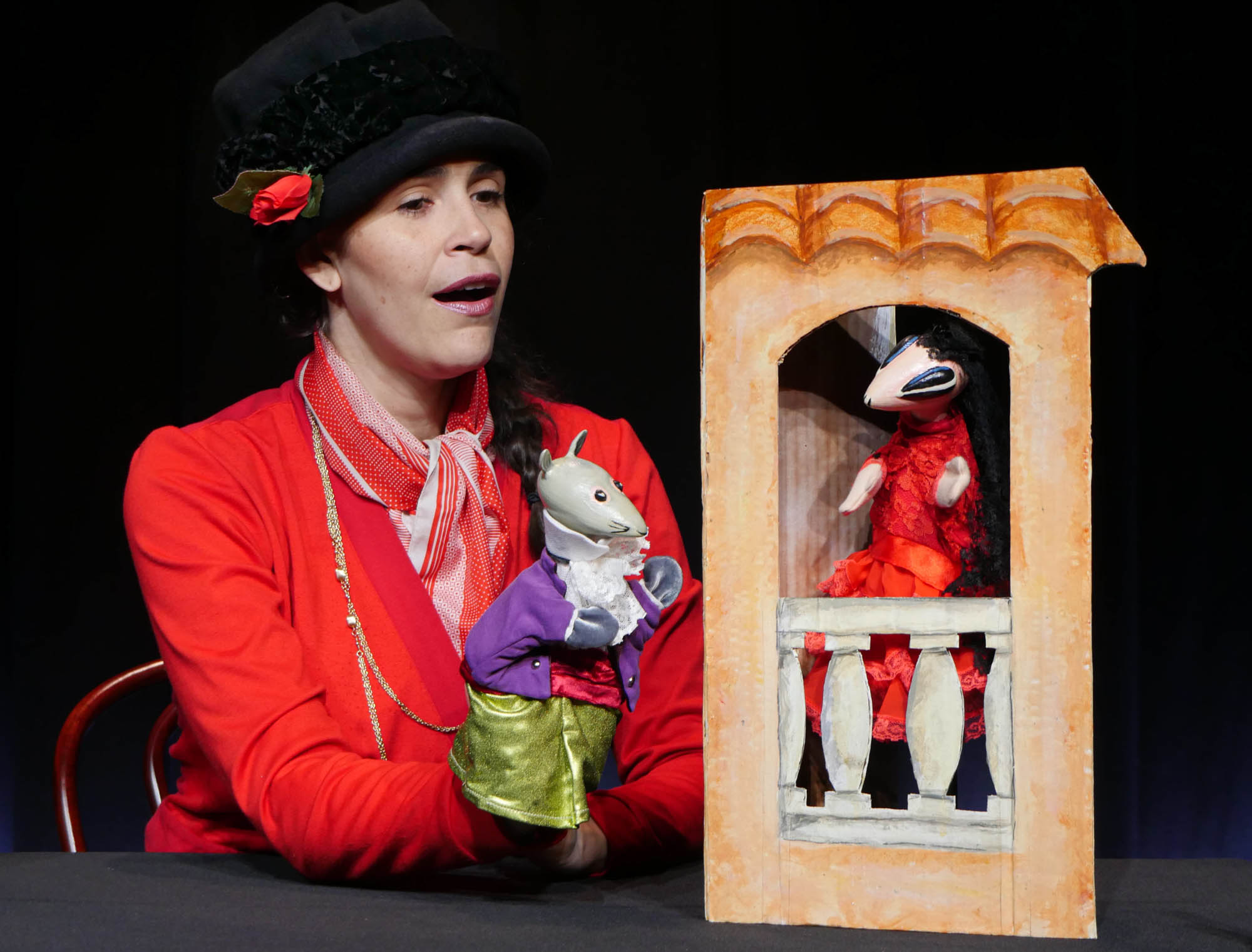 The Journey of Pura Belpré's Tales/El Viaje de los Cuentos de Pura Belpré
Come learn about Pura Belpré!
¡Venga a aprender sobre Pura Belpré!
Pura Belpré (1901-1982) was a talented author, collector of folktales, puppeteer and storyteller who wrote and reinterpreted Puerto Rican folk tales. As the first Puerto Rican librarian in the New York Public Library system, she  pioneered many programs for the Latino community. Our show is a re-enactment of her legendary "Bilingual Story Hour." Her famous tales: Pérez & Martina, Juan Bobo, and The Three Magi come to life in a creative and interactive experience that combines storytelling with puppets!
RECOMMENDED FOR PRE-K TO 3RD GRADE. PERFORMED IN SPANISH OR BILINGUAL
Pura Belpré (1901-1982) fue una talentosa escritora, coleccionista de cuentos tradicionales, titiritera y cuenta cuentos que escribió y re-interpretó las historias populares puertorriqueñas. Fue la primera bibliotecaria puertorriqueña en las bibliotecas de Nueva York y fue pionera en involucrar a la comunidad Latina en las mismas. Nuestro espectáculo es una recreación de su tradición de contar cuentos bilingües. Sus famosos cuentos: Pérez & Martina, Juan Bobo, y Los Tres Magos, cobran vida en una experiencia creativa e interactiva que combina el arte de contar cuentos con títeres.
RECOMENDADA PARA ESTUDIANTES DE PRE-K AL 3ER GRADO. VERSIÓN EN ESPAÑOL O BILINGÜE.
This is a private event for a School – if you would like your school to come to TeatroSEA let your teacher know!
We would love to share the magic of theatre with you – plan your next Birthday Party or Private Event with TeatroSEA! For more information you can contact us directly at sales@teatrosea.org or by calling 212-529-1545.
Este es un evento privado para una escuela  – si deseas que su escuela venga a Teatro SEA ¡hágaselo saber a su maestro!
Nos encantaría compartir la magia del teatro contigo – ¡planifica tu próxima fiesta de cumpleaños o evento privado con TeatroSEA! Para obtener más información, puede comunicarse con nosotros enviando un correo electrónico a sales@teatrosea.org o llamando al 212-529-1545.