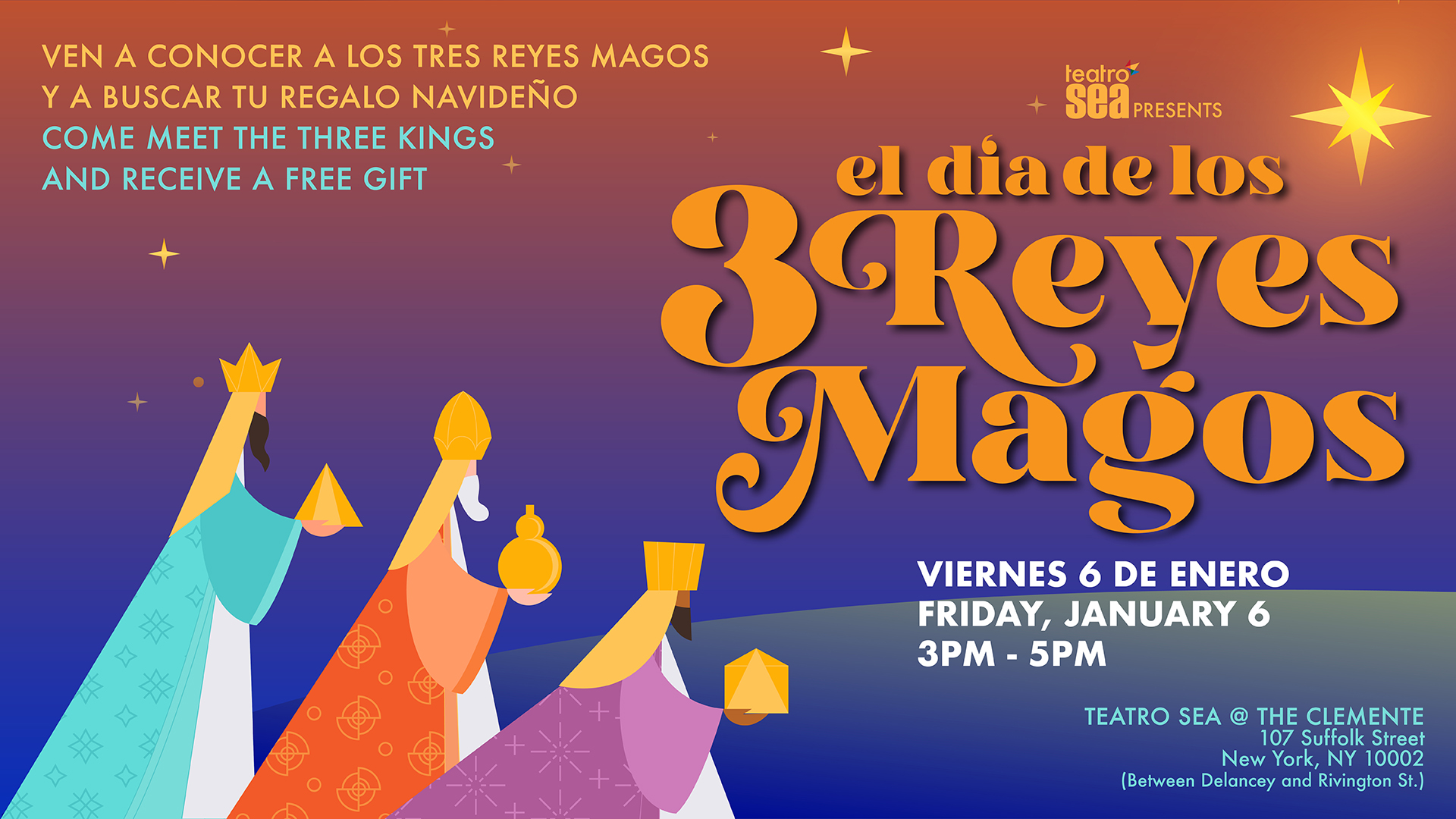 Three Kings Day Celebration
We invite you to our FREE annual Three Kings Day Celebration, which will take place at our theater, Teatro SEA @ The Clemente, 107 Suffolk Street, NYC on Friday, January 6, 2023 from 3pm-5pm. Open to all families in the community!
We will be featuring 3 FREE performances of our show "Dream of Kings/Sueño de Reyes" at 3:30PM, 4:15PM, and 5:00PM.
For over 20 years, SEA's Three Kings Celebration has invited children from the Lower East Side and surrounding communities to meet the Three Kings, enjoy traditional Latin holiday music and receive a free gift! Last year, the event served approximately 1,500 children from schools and community organizations in the area. In order to make this event possible, SEA relies on organizations like NYU Latinx Alumni Network and Society of Hispanic Professional Engineers (SHPE) to help provide toys and other gifts for children ages 2 to 12. This year, we will feature Teatro SEA's gorgeous oversized Three Kings puppets, live music, and a presentation.
We hope to see you there!