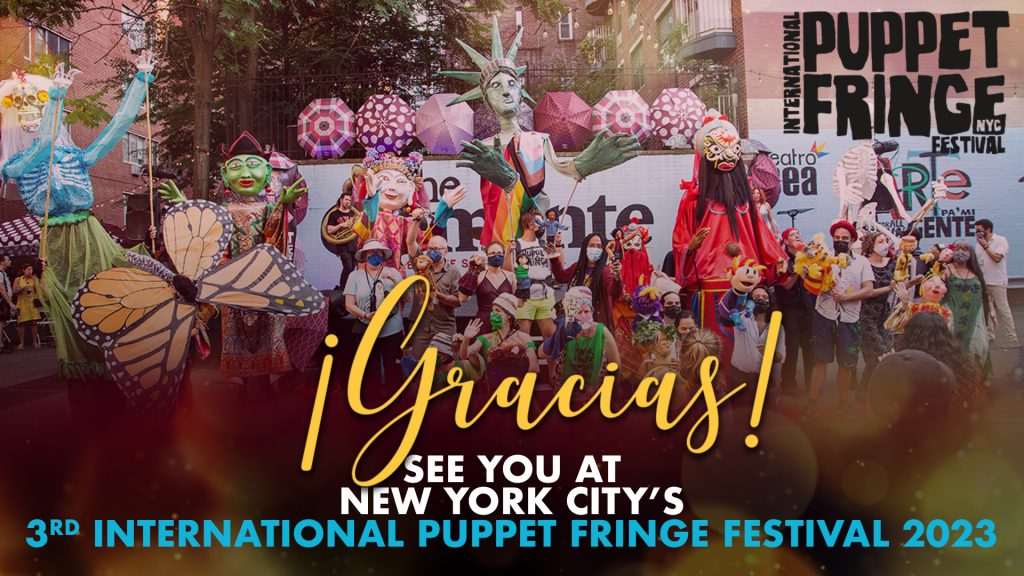 Dear Supporters!
Society of the Educational Arts, Inc. (Teatro SEA), The MORÁN Group and The Clemente Soto Vélez Educational & Cultural Center (Libertad Guerra, Executive Director), want to thank you for being a supporter of our second International Puppet Fringe Festival NYC 2021, this August.
This year especially, puppetry means so much because of the very difficult past year during the pandemic, where performing arts came to a halt. Bringing this festival back was a gift to the city after so much suffering. With your support NYC was treated to: over 70 events including national and international puppet theater performances, puppet cabarets, artist talks, symposiums, roundtable discussions, film screenings, exhibitions and much more. Most importantly, we were able to offer many events free of charge, as well as maintain affordable tickets in order to make the festival accessible especially to our Lower East Side community.
Together, we accomplished something extraordinary, bringing an enriching cultural experience for children, families and for puppet lovers, even when the odds were against us. Needless to say, we are so proud to partner with you and look forward to the next International Puppet Fringe Festival in 2023, where we can do it again!
Thank you again for your generous support.
Sincerely,
Dr. Manuel A. Morán
Founder & Producer