SEA's Free Performances in the cityJoin us for a series of FREE performances all throughout the city. Pedro Animal Falls in Love and The Colors of Frida will be featured at various parks in the Bronx, Brooklyn, and Queens. See the flyer below for dates and locations.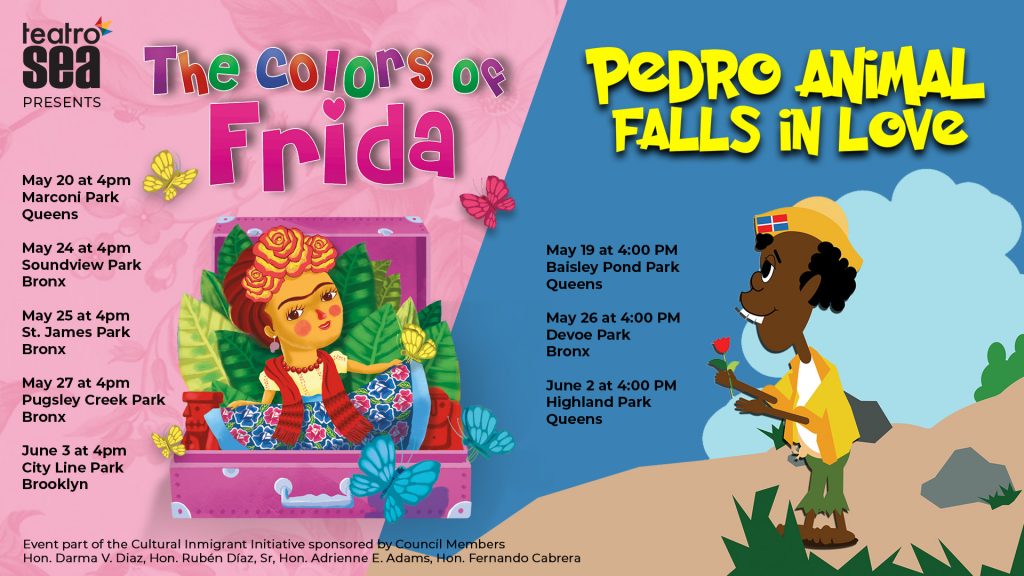 The Colors of Frida
A bilingual, one-woman show about the great Mexican painter Frida Kahlo, which combines storytelling, music, visual arts, puppets, and audience participation.
Pedro Animal Falls in Love
This comical folktale from the Dominican Republic tells the story of a simple, fun-loving young man who is crazy in love with a neighborhood girl.
Our humorous, interactive puppet play integrates audiences into the story in order to help Pedro win the hand of his true love.